---
Coolsculpting in Whittier:
Coolsculpting® is an exciting form of Fat / Weight Loss, and body sculpting / tightening that we provide at our Whittier facility Mon-Sat.
Coolsculpting reduces pockets of stubborn fat in the areas listed below. Some fat areas can be reduced in just 1 session.
Our facility in Whittier, provides Coolsculpting services, that result in effective fat-freezing weight loss results. Performed by a trained esthetician experienced in coolsculpting services. Average times vary, but can be in the minimum of 35 mins to maximum of 55 min range depending on number of applications & body area.
---
Body Areas:
Stomach
Arms
Legs
Under Chin
Abdomen
Neck
Flank/Lower Back
Upper Back
Inner Thighs
Outer thighs
---
---
General Benefits of Coolsculpting Fat & Weight Loss
Coolsculpting is gaining traction as an effect form of weight loss through fat-freezing. It freezes pockets of fat away to create effective weight loss and tighter body contour. Coolsculpting patients most benefit from:
Permanent fat cell removal in each of the above 10 areas
FDA approved to tighten skin as well as remove fat under chin
---
---
More on Coolsculpting:
Coolsculpting is a highly effective way to help supplement diet and exercise by offering contouring and sculpting through a totally non-evasive surface treatment. Similar to laser hair removal or ultrasound treatments in terms of the service time and no-evasive nature.
Simply put, Coolsculpting is easy and the results are visibly out of this world!
If you didn't take a look at everything, view the videos above on how Coolsculpting services at our Whittier or Torrance facilities can help you achieve the body of your dreams.
---
Advice & Promos:

Body Tightening
,
Coolsculpting in Whittier
,
Local Med Spa
May 24, 2020
Edit
 Tags
Body Sculpting
,
Body Tightening
,
body tone
,
Coolsculpting®
,
fat-freeze
,
weight-loss
Read More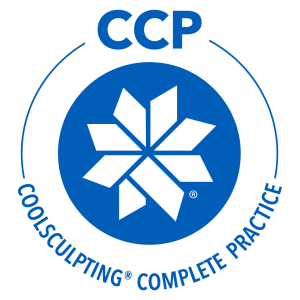 Book
Your Treatment
Call Us Now – (562)-273-3337
How Coolsculpting Works?
Coolsculpting® reduces pockets of stubborn fat in trouble body areas like the ones listed above. Some of the fat trouble area's can be reduced in as little as single session. Learn more about Day of details in our advice and promos section.
What ot Expect Day of?